Compassion. Courage. Insight.
Change is hard. Knowledge and care can ease the way.
About
Your journey. Your therapy. One of a kind.
Do you repeat self-defeating behaviors but don't know how to stop? Are you struggling with depression, anxiety, or relationship conflict? Unresolved trauma, addiction, eating and body image? Sex and intimacy, death and grief, or spiritual crisis? Maybe you just feel overwhelmed and can't even name what is wrong. I can help you make sense of the senseless, make peace with shame and blame, and gain the happiness you thought impossible. I provide compassionate, inclusive care for adults, teens (13+), and couples. I am LGBTQ+ and multicultural sensitive. My approach is holistic and client-centered. Part science, part art, my therapeutic process fuses trauma-informed research with intuitive care. I use both "mind to body" interventions like cognitive behavioral therapy and "body to mind" practices like meditation and mindfulness. I believe we all have the innate wisdom for healing. My job is to help you unlock yours. Remember, it is OK to not be OK. You are imperfectly perfect just as you are. Finding the courage to accept this is a first step to feeling the joy you thought was for others. Together, we can safely process your confusion and pain, anger and fear, hopelessness and helplessness. On the other side are laughter and beauty, love and fulfillment. A NOTE ABOUT FEES While I do not take insurance, I will provide you with a superbill which you may be able to submit to your insurer as an expense toward your deductible. This policy varies by insurer, so please check with them directly. Additionally, counseling qualifies as an expense you may pay for with an HSA/MSA. The initial appointment is $150 (60 minutes) and sessions thereafter are $125 (50 minutes). Currently, all my sliding scale spots are filled.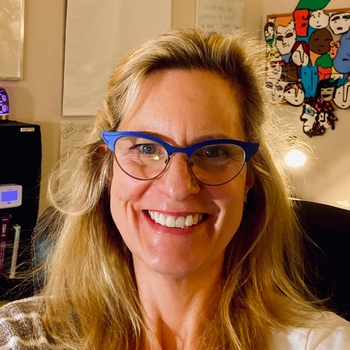 Gwen Ashby, M.S., L.P.C.C., N.C.C.
Licensed Professional Clinical Counselor
Services
Depression
Anxiety
Trauma
Eating Disorders
Body Image
Addiction
Codependency
Couples Counseling
Divorce and Co-parenting
Grief and Loss
Sex and Intimacy
LGBTQIA+
Multicultural Concerns
Approaches
Cognitive Behavioral Therapy (CBT)
Trauma Informed
Mindfulness and Meditation
Dialectical (DBT)
12 Step
Feminist Therapy
Multicultural
Existential
Psychodynamic Therapy
Fees
Initial Evaluation (60 min): $150
Standard Session (50 min): $125
Location
Where to Find Us